26.05.2021: FRoSTA AG Annual General Meeting
Are you interested in "Facts and Figures" about FRoSTA AG? Here's a bit of information about the ("crazy") FRoSTA business year 2020. However, it wasn't/isn't exclusively about business. Because at FRoSTA and, of course, FRoSTA Foodservice, the following still applies: "People > Fish fingers" … 😉
"Digital instead of Bremerhaven"
This year, instead of being on-site in Bremerhaven with several hundred shareholders, the motto for our digital Annual General Meeting was: The camera's rolling. And Action!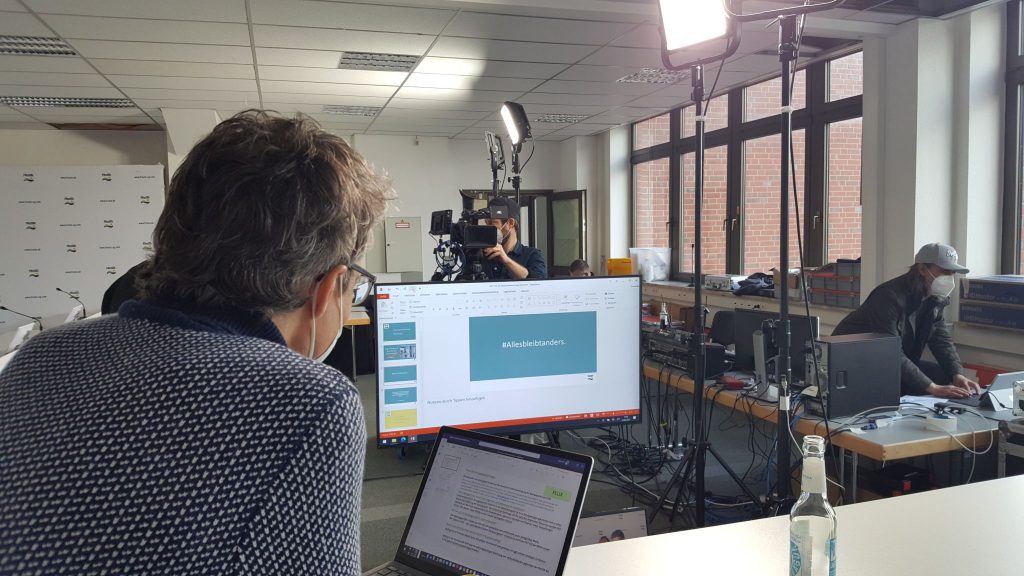 The Key Messages
Here are the key messages from our board members Felix Ahlers, Maik Busse, and Hinnerk Ehlers:
While we may have put this crazy year behind us, one thing was and is still true: people before fish fingers!
2. The last months have led to a boom in meals without additives – something we have consistently lived by since 2003 through our Purity Law.
3. Attitude pays off: Group sales in 2020 rose by 5.4% compared with the previous year and amounted to 552 mEUR, with the FRoSTA brand once again growing faster than the market in Germany in 2020 with a rate of 23.3%.