15.12.2020: Our New Instagram Account
As of today, FRoSTA Foodservice has its very own Instagram account. People have long since been able to enjoy the FRoSTA "food retail brand" on Instagram, as you can undoubtedly see here. Now, we at Foodservice have also launched our own account: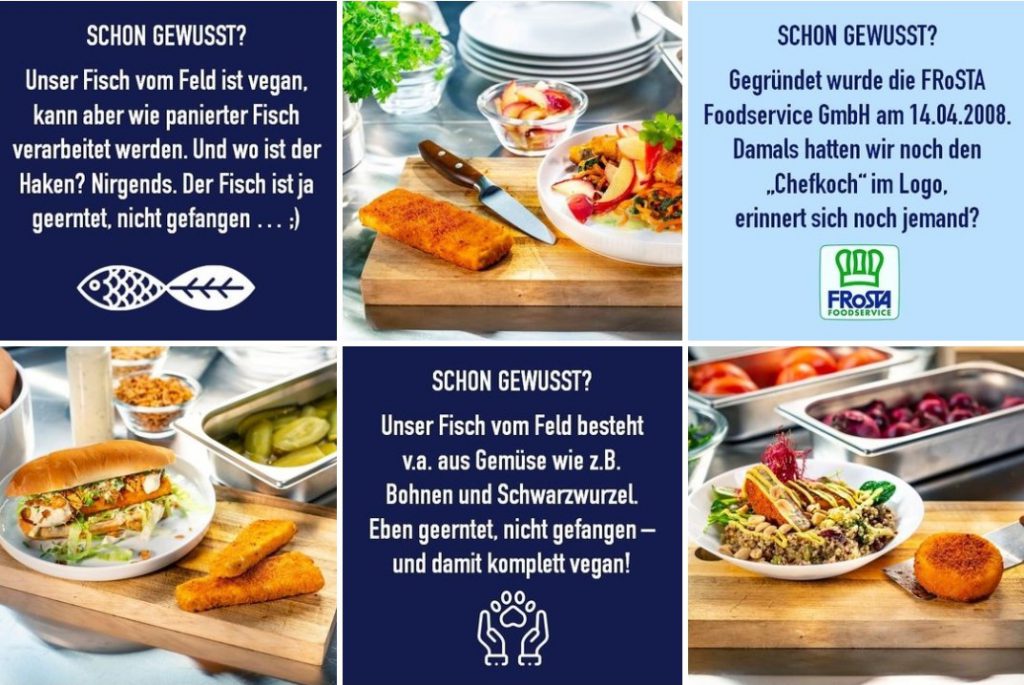 "Post Zero"
One of our latest achievements and one we are particularly proud of is the Fishburger from our vegan Field-Fresh Fish family. Naturally, that's what our first Instagram post was about: "It's not just called a Fishburger, it also tastes like one. However, it comes from the fields and is thus completely vegan – harvested, not caught. In other words, field-fresh fish. In fact, it's completely free of additives requiring declaration on the menu for the gastronomy sector. Tight Lines! ?