Recipes
Plant Breaded portion from the field in the pretzel roll
Crispy vegan breaded fish portion from the field in a pretzel roll with pesto, rocket and mozzarella dip.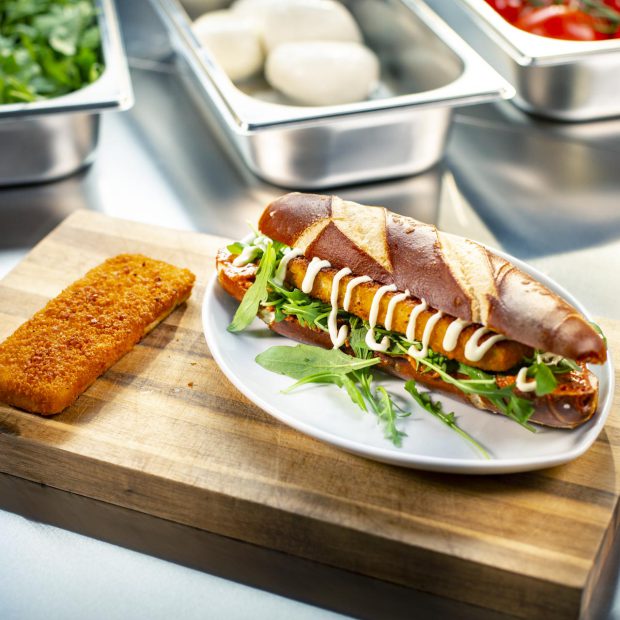 Preparation
Ingredients
250 g

Mozzarella

100 g

Yoghurt (3,5% fat)

4 pcs.

4 pcs.

Pretzel rolls

4 Tbsp.

Tomato pesto

40 g

Rocket
Utensils
Blender, cooker, pan, combi-steamer
For the dip, shred the mozzarella and then finely puree it together with the yoghurt with a blender. Finally, season lightly with salt.
Prepare the breaded portion according to the instructions on the packet.
Wash the rocket and shake dry.
To serve, cut the pretzel roll in half, spread with tomato pesto and top with rocket. Then place the breaded portion from the field on top, spread the mozzarella dip on top and serve.
Enjoy!
Your FRoSTA Foodservice Team